Appointment Policy
Respecting Each Other's Time
Missed Appointments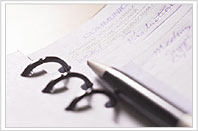 When you book an appointment with us, that time is set aside for you - and ONLY you. We never double book and we try to always be ready for you when you arrive. In return, we ask that you keep your promise to us and show up for your appointment on time.
Please understand that massage therapists only get paid when they deliver a service... therefore missed appointments are costly for us and prevent us from catering to other clients.
That said, our policy is simple. If you do not show up for your scheduled appointment, and you have not notified us at least 24 hours in advance (except in case of illness, unless the cancellation policy has previously not been followed), you will be required to pay the full cost of the treatment as booked or vouchers for services will be redeemed as if the service were rendered. We reserve the right to require prepayment for bookings.
Cancellations
In the event that you are unable to keep your scheduled appointment with us, please contact us by phone at least 24 hours prior to your appointment. If you do not reach us, please leave a message on our voice-mail system. If we do not hear from you within this time frame, and you do not keep your appointment, the above policy will be applied. We track and monitor non-compliance with our cancellation policy and failure to follow it may result in the inability to book appointments and/or may require payment. Please note that while we may send courtesy reminders via email and/or text message, it is YOUR RESPONSIBILITY to keep up with your scheduled appointments.