Meet the Massage Therapists at SR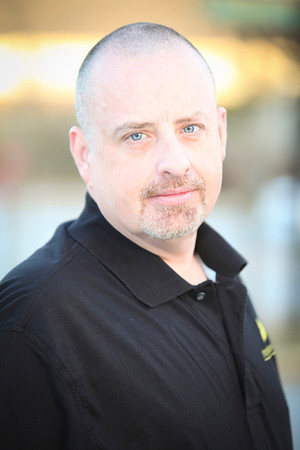 Hunter Jones, PhD, RN, LMT
President/CEO
License #8038
Hunter has been a nurse for many years and went back to school to learn the art and science of massage and bodywork. His specialties include Swedish (relaxation) and a modality he developed called FingerPoint Massage that emphasizes the use of fingertips to "find" tight muscles and other soft tissues. Hunter is happy to help with ongoing medical issues or relaxation and rejuvenation massages. He is also a Chios Master Teacher and will include energy work upon request. In his free time, he enjoys spending time with his family and dogs and computer games.

Hannah Jones, LMT
Vice-President of Operations/COO
License # 8046
Hannah is a graduate of Greer High, attended Grenville Tech, and recently graduated from a Massage Therapy program. Hannah has gifted hands and excellent techniques. Hannah's favorite modality is Deep Tissue (sore muscles or spasms), but she enjoys Swedish (relaxation) and other modalities to promote health, wellness and relaxation as well. She also performs energy work and is a Chios Master Teacher. In her free time, Hannah enjoys live music and reading, time with family and friends.
Laura Desjardins, LMT
Massage Therapist
License #5836
Laura received her training from Seminar Network International in Florida. She has been licensed for over ten years. Before coming to Studio Rejuvenate, she was a massage instructor and she specializes in an array of modalities. In her free time, Laura enjoys spending time with her children and supervising their swim meets.
Eric "Magic Hands" Williams, LMT
Massage Therapist
License #8036
Eric graduated from South Eastern Institution in Columbia, SC and is originally from Greenwood, SC. His favorite kind of massage to perfom is Swedish because he has relaxing hands. His specialty is feet and back. In his spare time, he likes to travel and watch movies.
Beth Pifher , LMT
License #6663
Beth is a graduate of the American Institute of Alternative Medicine. Her favorite types of massage are Swedish and Deep Tissue. She is also certified in pre-natal. In her free time she likes to spend time with her family and boyfriend and be outdoors, especially on the lake.
Chad Poole, LMT
License# 6156
Chad is a graduate of massage therapy at Piedmont Technical College in Greenwood, SC. He has been a working therapist for 4.5 years and enjoys therapeutic relaxation work but specializes and really enjoys deep tissue. In his free time he really enjoys music, cooking, and because he is a true country kind of guy he loves hanging with family eating and enjoying some sweet southern cooking with a glass of sweet tea.
David Knowles, LMT
Massage Therapist
License # 7950
David received his training from Carolina School of Massage. He gives a wonderful deep tissue massage with great stretches and techniques. In his free time, David enjoys bicycling.